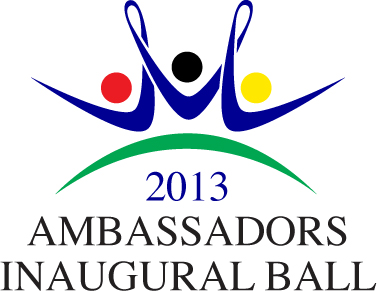 Prominent international leaders have joined together to present the 2013 Ambassadors' Inaugural Ball.  Representatives from nearly 200 nations will converge on the Nation's Capital to celebrate the re-election of the 44th President of the United States of America, President Barack Obama, with decadent food, festive song and ceremonial dance.  In addition, this historic event will recognize the critical roles that Ambassadors perform every day to promote peace and diplomacy as well as garner support for humanitarian causes.
The Ambassadors' Inaugural Ball will host a collection of some of the most prominent luminaries of international politics, business and entertainment to commemorate this monumental occasion.  Special invited guests include: President Barack Obama, other Heads of State, Ambassadors, Dignitaries, Consul Generals, and other key Embassy officials from around the world.  Moreover, the event will attract members of the United States Congress, State Department officials, Presidential Cabinet members and other key appointees.
Date
January 21, 2013
Time
7 p.m. – 8 p.m., Heads of State VIP Reception
7 p.m. – 8 p.m., General Reception
8 p.m. – 10:30 p.m., Ambassadors' Ball
10:30 p.m. – 1 a.m., Afterglow
Venue
Carnegie Library at Mt. Vernon Square, 801 K St NW, Washington, DC 20001
Price
$1000 – Heads of State VIP Reception
$350 – General Admission
$150 – Afterglow Only
Attire
Black tie
Notes
Proceeds from the Ambassadors' Ball will go to support various domestic and international non-profit organizations.  The event will feature celebrity entertainment, strolling buffet and complimentary drink promotions.  For information about sponsorship opportunities, please call (202) 594-3151.  For tickets, please visit the event ticketing page.